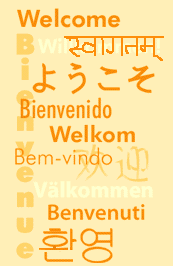 Vedanta is a life philosophy, lived, evolved and fine-tuned over the hundreds of generations by esteemed Sages and Saints in India and now, all over the World. End part of the Sacred Vedas, it is the most sublime thought accomplished by humankind in search of meaning of life and beyond!
Here are a collection of articles and weblinks that touch various aspects of what individuals and families value in Vedanta - in a contemporary way. Many are under editorial revision and will go online soon.
---
Getting in touch
While this website is under construction you are most welcome to send in your feedback via email to:

---
Contributions
Members of the Vedanta Family Foundation contribute in various ways including these writings - these are all thankfully acknowledged. You are also welcome to contribute to the Vedanta Family Foundation . Your feedback is very valuable to us!
---
Discussions & Sharing
Well-wishers and visitors alike query, discuss, share and enlighten all of us in a variety of ways. You too can contribute.There is a googlegroup dedicated to this. You are welcome to join it. We present summaries of it here.
---
Links

Here are the external links where some more interesting articles can be found:
Vedanta
Sri Adi Shankara
Sri Ramakrishna
Swami Vivekananda
Sri Ramana Maharshi

Of the several organizations dedicated to reaching Vedanta to the people in a more formal way, here is a small representative set:
Divine Life Society
Chinmaya Mission
Mata Amritanandamayi Math
Kamakoti Peetham
Vedanta Academy

---
'
Website Under Construction
We appreciate your interests in visiting us.
Many articles are under editorial revision.
Kindly do visit us again.
Vedanta Values
Experiential Vedanta
Several leading Sages, past and present, have explained Vedanta in a nutshell! Here is one more. A pragmatic and down-to-earth one.
Contradictions Galore - Factoids and Vedanta
The Reality is there for us to perceive every moment of it in all its glory! Yet we refuse to learn from it all! Here is some food for thought!
Nature's Evolution and the Vedanta Way
While most philosophers have reduced life to incidental existentiality, Vedanta offers a formula to jump up the evolution's ladder - just that it is so much more subtler!
Vedanta and Values
Value-oriented Vedanta living in contemporary times! Eternal values amidst ever-changing social norms.
Vedanta Rishis
Unsung heroes, huge in number and spread the world over, the impact of Vedanta Rishis is there for everyone to see! Who are they? Read about some of the well-known ones. And the unseen masters behind them!
Empowering our Women!
Why the right Vedantic women empowerment is critical to nurture the Vedanta family in our contemporary times! Challenges galore in being different from the current notions!
Value-oriented Holistic Education
Most bandied phrase in the educational world, here is a down-to-earth discussion on making it happen in our primary schools - in tune with our worthy heritage.
Self Development
Know Thyself!
While we try to understand and adapt to the world around, little do we know about our own personalities. More so when you want to give a value-orientation to get over in all those troublesome relationships..
Vedanta Steps for Self Development
Come some small failure in our petty lives, we start seeking all kinds of programmes for 'self-development'! Let us leverage the emotional momentum in doing something better. Here is a more structured guide for the long term! There is more to this than just immediate 'success'!
Personality Types, Orders and Disorders
One of Nature's well kept secret! We know and yet we don't! Most interactions could have been much more fruitful but for the fact that we did not know how to assess ourselves and those with whom we interact: that the best of the values can be lived even as we make these interactions more effective!
Vedanta Sadhana
Vedanta Sadhana Marga
Beaten track for the great Vedanta Rishis and Mahatmas, here is a basic guide to the foothills of the lifelong inner enterprise!
Sadhana Pitfalls
How to and how not to! Steady in practice, steady in the inner transformations, 'walking' along the razor's edge, the sadhaka progresses for sure. And thoughtfully avoids key pitfalls! This one discusses just the starters.
Working Around For Sadhana
On the outside there are so many more obstacles to work around than the inner ones for every sadhaka. Here are some details of how one made smart choices given contradictory environmental demands.
Vedanta Life Choices
Articles on interesting choices made for Simple Living!
---
Aahara

Keeping up your energy high throughout the day!
A short guide to key food and actions for a high energy - high action life in doing your normal routines! High Stamina Satvic food and satvic actions!
---
Aarogya

Fit and Energetic!
Exercises for keeping your body in shape for high thinking - simple living! Vedanta routines and hatha yoga sutras!
---
Yatra

Kailas Manasarovar Yatra
A detailed guide for all that dream to do it - once in a lifetime!
---
And many more to come......
Vedanta in our Life
Getting Married?
Entering the Marital World
Alright! You have been interested in Vedanta for a while. Practising its various precepts - in bits and pieces! And then 'decided' that you will get married! Are you clear about what you are getting into?
Vedantic Match-Making
Most conventional match-makers go by the most common myths, missing out all the common-sense wisdom, rather common-sense vedantic wisdom, on what will work out well for both - the bride and the groom! Spiritually at that as well! Never 'simply-marry'!
All the other Match-Makers
An eligible single around? Suddenly, you will find your long lost aunties.... and others. Nothing stirs up the relatives and friend's world, like the most eligible single being put up on the marital block! A survival guide for dodging unwarranted influences!
Laws, In-Laws and Out-Law
'May the heaven's choicest blessing be showered on the couple!'... everyone wishes this since the reality could be otherwise! Here is an exploration to the legal realities that you should be aware of, if you are stepping into the marital world. In addition, here is how to mend messy situations for the better!
---
Married!
Steering your Marriage
Moulding your marital relationship on to more concrete grounds of Vedantic values, principles and all those esoteric thoughts the conceited love to dodge in their initial highs!
Resolving Issues
Tough challenges crop up when the highs wear out in a marriage... here is a survival guide to resolving issues in 'reasonable' ways! Where reasonbleness is lost to all emotional irrationality!
'Bless us that we understand each other!'
Personalities, problems, commitments, sacred duties and positive approaches - yet another guide to guides!
---
Art of Parenting
Truly loving our children
Values and not indulgences is what we need to have our children emulate from us! Are we giving them our true love?
Did your child outwit you?
Common parenting problems, role models and the mind of the child!
Role Modeling and Bonding
The Art of Living values, story telling and bonding with the children!
---
Mid-Life Crises
The Pambatti
Reptilian behaviour defanged shall we say? A story!
When the going gets tough ...
a tragic story on mid-life marital crisis. Can we learn?
The Wise Couple across the Street
Counter-intuitive insights on common marital mid-life crises. A story highlighting how the wise have handled it themselves.
---
Sunset Years
Birds will fly off the nest!
The realities of empty nest syndrome and why maya of people building up inspite of it.
Yogakshemam Vahaamyaham!
An elder's legacy to safeguard his son's enlightenments! And for sharing with us!
Reinventing Sunset Years!
Nothing is never too late! Years have been squandered off! How to wake up and reinvent one's life meaningfully! And most importantly sharing it with those squandering away in their mid-years!
Role-Modeling for Children
Nothing beats a combination like the children and the elderly - in joy and in play! However, can we make a difference with the right role-modeling?
---
Children
"Playway - Way away!"
Learning values and morals in the most pleasant ways! Avoiding the pitfalls of 'playway waywardness'!
Building up Key Traits in Children
A survival guide to beat this competitive world of getting children to grow into stereotyped 'alpha achievers'! And letting them be! Just children growing up in their own individual ways!
---
Teenaches
Motivating Teens through challenging experiences
Teenaches are for those parents that live in a conflicting world of social delusions! Helping such teens breakout of their parental dilemmas and pressures is the way to be free from the 'aches'!
Skills, Talents and Life Lessons!
Homing in on the right Vedanta influences from the clutter that teens are subjected to daily - filtering out the pressures from peers, familial and parental!
Handling Rebellions
Vices, Ego-trips, Peer pressures - to break out of the conventional societal constraints and do something otherwise! Vedanta can gear them up for their life-long productive rebellion - in shaking off sucking up to maya delusions! Ask them who have done it!
---
Outbound Youth
Exploring to experience and learn!
Breaking out of the bounds of home and yore! In good company and for experiencing all the Vedantic wisdom in the world
Youth Role Models and Life Goals
Getting over the seduction of the tube's role models and peer pressure influences!
Dreaming up the right Career Roadmap
Not billion dollars! Not the green pastures in faraway lands. Doing it right now and here! Young independent birds! With experiences to say - Yes, I have done that too - the billion dollar dreams in the green pastures in faraway lands!
---
Vedanta and Life
When the realities of life catches up with each one of us, we experience it and then seek to either react to it, emotionally, and forget it. Or consciously act in a mature way responding to the challenges by making appropriate choices and decisions. For some, it is time to wake up to the wisdom of Vedanta. It is sought by those blessed with the knowledge of what Vedanta has to offer.

For every phase of our life, and for most of the common problems we face, Vedanta Family Foundation offers the best of the Vedantic wisdom. For making and living right choices!

It is in our Youth that we seek to explore and then form the worldview that decides how we shall interacthttp://cincinnatitemple.com/articles/WHAT_EVERY_HINDU_OUGHT_TO_KNOW.pdf with the world for the rest of our lives. Making choices is a sign of the emerging adult. Getting Married is that phase where confusion reigns supreme and the individual becomes most vulnerable to the most unwanted insidious influences of the overbearing popular cultural norms. How do we choose our mate? This is one of the most vexed questions that mankind has been having down the ages! Having married how do we build a meaningful and lovable vedantic relationship with our spouses? What is parenting all about? How do we get our children to emulate us in our values and upbringing? More so given the problems at every stage of parenting! How do we handle the mid-life crises that hit us on multiple fronts - health, failing professional growth, 'birds flying off the nest', etc etc. And finally how do we lead a more meaningful sunset years!. Typically, appreciation for Vedantic Wisdom and Values dawns then! In retrospect we then want our children to be imbibed with Vedanta values - so what does educating them mean? Yes, the most difficult period is during the teens years where most kids rebel to be different from their parents!

Vedanta Family Foundation seeks to look at each of the above stages with the depth needed through these writings that will help interested families in building such family cultures to bring out the best of the human potentials - both here as well as for the hereafter!
Vedanta Life Style
Is there more to life than just withering away! Yes! We seek to share the significant Vedanta values as lived in the modern context followed by living the nuances of Vedanta even as the interested family seeks to balance and enjoy its 'ahara' or food; keep a robust and fit 'arogya' or health; have fun and 'haasya' or laughter the right way; seek to belong to and be active in the right groups or 'satsangha; offer a variety of 'seva' or services to the society; exercise the best of 'vyayama' or physical routines; and undertake the journeys of discovery into the higher ideals even as one goes around to sacred places through 'yatra' or travel. These are just some of the important aspects of everyday living.

It is 'cool' and is indeed a valuable survival kit for those that seek to realize and bring out the best in themselves!
Hinduism Basics

Many Hindus do not really put in an effort to comprehensively know what their tradition is. The interesting story of the 1960s is that a Hindu doctor sought the help of a revered Hindu Monk to offset the pressures of his workplace - a famous hospital in Vellore - that sought to challenge him on his religion and taunted him into conversion. While many of his Hindu colleagues succumbed, he managed to stay firm. That revered Hindoo Monk's inputs had been published into an interesting booklet titled "What Every Hindu Ought to Know" that is still so valid and current. While the english version is available here , a version in the Indian language Kannada, titled, "Hindu Dharma Mattu Hindu Samaja", is available here. Sanatana Dharma is but eternal values in a changing globalizing society